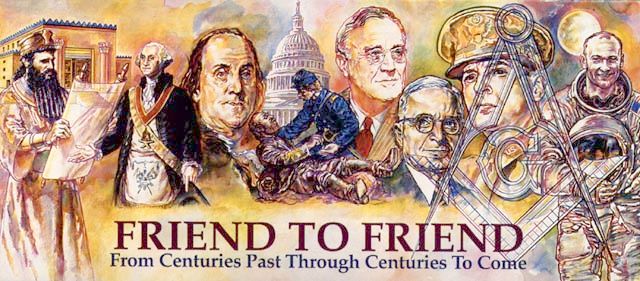 What is Masonry?
Freemasonry is the world's oldest and largest Fraternity. Its history and tradition date to antiquity. Its singular purpose is to make good men better. Its bonds of friendship, compassion and brotherly love have survived even the most devise political, military and religious conflicts through the centuries. Freemasonry is neither a forum nor a place for worship. Instead, it is a friend of all religions which are based on the belief in one God.
What Freemasons Do
Freemasons are respectable citizens who are taught to conform to the moral laws of society and to abide by the laws of the government under which they live. They are men of charity and good works. They remain unchallenged as "the world's greatest philanthropy!" The Freemasons of America contribute more than one million dollars every day to charitable causes which they, alone, have established. These services to mankind represent an unparalleled example of the humanitarian commitment and concern of this unique and honorable Fraternity.

Read the Friend to Friend Program and share with your friends.

Send an email to the Grand Lodge to request personal contact.